Sugar Skull Steamroller
693-M
Chameleon
Seek wisdom, not knowledge. Knowledge is of the past, Wisdom is of the future.
~ Lumbee Tribe proverb
Sugar Skull Steamroller
* No Filter No Photoshop *
The Redding Roller Sugar Skull is a steamroller articulated in several sections connected by a joint, in this case an inner sculpture. This particular version has an entombed sugar skull, and coordinating Dia de los Muertos color work decorating the exterior of the pipe, as well. Each and every time you take a pull on this roller, the smoke comes through and out of the mouth of the interior skull. Did you skip over that part? The smoke comes out of the mouth of the skull. Trust us, it's fascinating. For hours
Proudly handmade in Phoenix, Arizona USA
Limited Quantity and Availability.
Note: This is a made-to-order art piece. Precise patterns and colors may vary, ever so slightly, due to the nature of glassblowing. And that's what makes yours one of a kind!
Approx Dimensions: 5" x 1.5"
FREE SHIPPING in the Contiguous United States
* Does not include Alaska, Hawaii. Drop us a line here and we'll work it out.

Sign Up! The Smoke Signal!
Alerts on New Products
Invitation-Only Sales!
Monthly MYSTERY BOX GIVEAWAY! ($200 VALUE)
Click Here
COLLAPSE
The Artists of Chameleon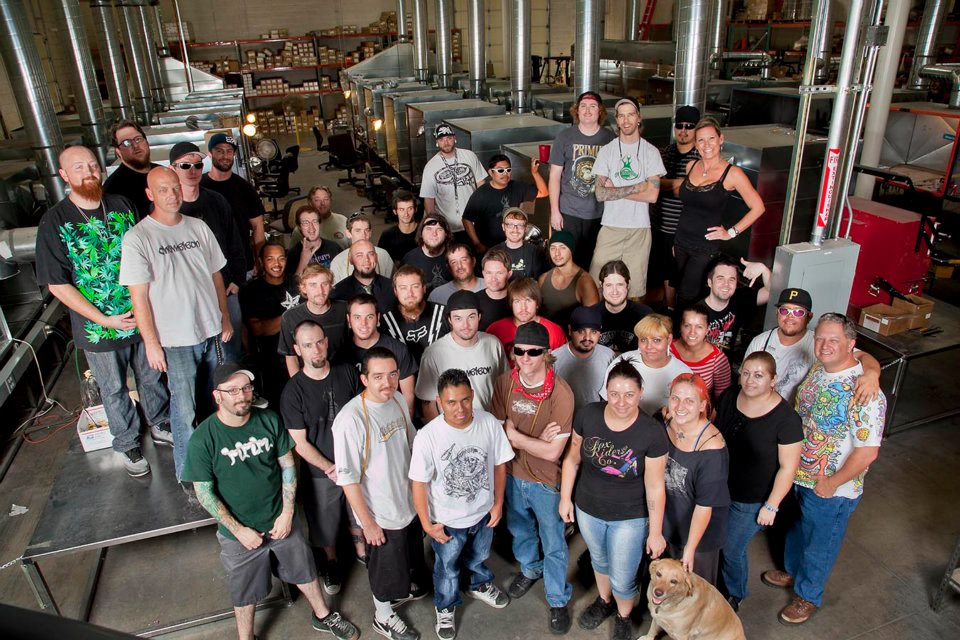 Chameleon
Phoenix, Arizona
The genesis of Chameleon Glass began on the road in the spring of 1991 with the Grateful Dead and Phish tours. Necessity being the mother of invention, many of us found ways to utilize our right brain talents to get to the next stop where we would alternate between selling our wares in the lot and making the next lot of glass for sale. Show after show, a group emerged. Some of us were sales people, some were skilled artists, and before we knew it, the nucleus of Chameleon Glass existed. Some have come, some have gone since the tour days, but much of the same group involved in the beginnings of Chameleon Glass are still in and around and are still blowing the finest glass available.

COLLAPSE