Navy Fumed Sherlock
PPM004
Joe
Navy Fumed Sherlock
* No Filter No Photoshop * EXCLUSIVE to ApacheBlaze.com

Again, same pipe just different lighting. Quality American glassblowing is evident to folks that appreciate actual craftsmanship and durability.
Some Navy trivia... didja know that Star Trek's USS Enterprise was named for the first nuclear-powered aircraft carrier? Those happen to belong to the Navy, which is one of the cool things about squids. None of this has anything to do with this pipe really, except coolness, and every squid needs one in their duffel.

Proudly handmade in Fort Wayne, Indiana USA
Limited Quantity and Availability.
Note: This is a made-to-order art piece. Precise patterns and colors may vary, ever so slightly, due to the nature of glassblowing. And that's what makes yours one of a kind!
Approx Dimensions: 4.5" x 1"
FREE SHIPPING in the Contiguous United States
* Does not include Alaska, Hawaii. Drop us a line here and we'll work it out.

Sign Up! The Smoke Signal!
Alerts on New Products
Invitation-Only Sales!
Monthly MYSTERY BOX GIVEAWAY! ($200 VALUE)
Click here

COLLAPSE
Meet the Artist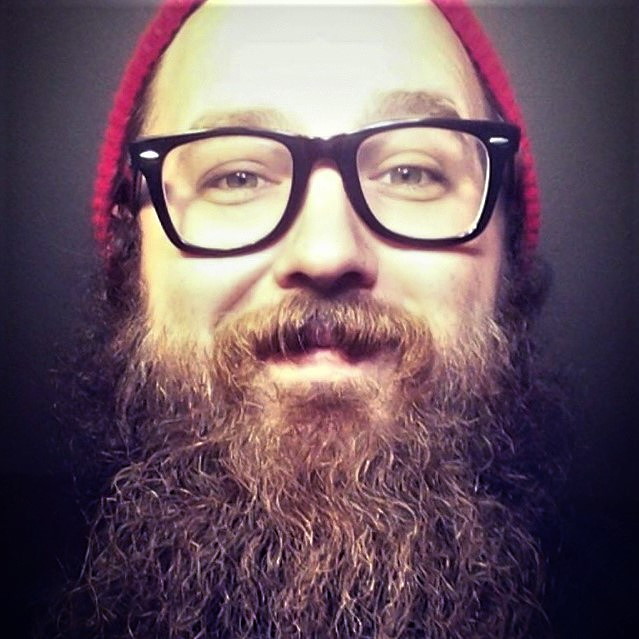 Joe
Fort Wayne, Indiana
Q: How long have you been a glass artist?
A: 6 years
Q: How did you start?
A: My good friend Piratt gave me a job doing prep work for him, which quickly turned into an apprenticeship.
Q: What is your favorite style/ technique to use?
A: Multi-Layered Sandcarving(Graal)
Q: What other glass artists are your favorite(s)?
A: Coyle, Ryan Fitt, Rye Glass, and Piratt
COLLAPSE