Awareness Glass Spoon
244-BC
Chameleon
Awareness Glass Spoon
"Pink is the quintessential female color," says Margaret Welch, director of the Color Association of the United States. "The profile on pink is playful, life-affirming. We have studies as to its calming effect, its quieting effect, its lessening of stress. [Pastel pink] is a shade known to be health-giving; that's why we have expressions like 'in the pink.' You can't say a bad thing about it."

Pink is, in other words, everything cancer notably is not.
Proudly handmade in Phoenix, Arizona USA
Limited Quantity and Availability.

Note: The actual shade of pink in the ribbon is the thumbnail. The feature image takes a bit of artistic license.
Dimensions: 4.5" x 1.5"
FREE SHIPPING in the Contiguous United States
* Does not include Alaska, Hawaii. Drop us a line here and we'll work it out.

Sign Up! The Smoke Signal!
Alerts on New Products
Invitation-Only Sales!
Monthly MYSTERY BOX GIVEAWAY! ($200 VALUE)
Click here

COLLAPSE
The Artists of Chameleon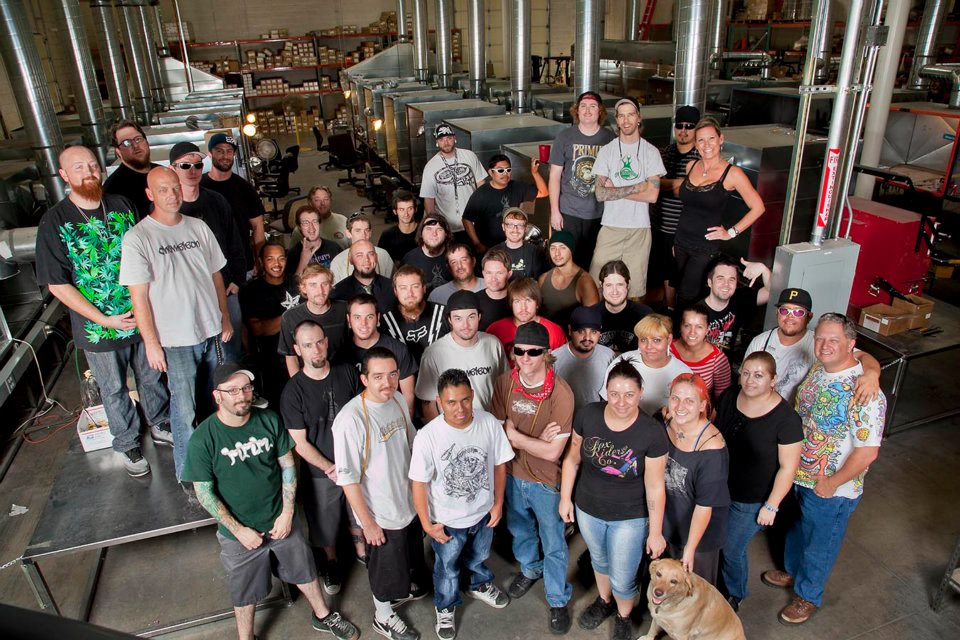 Chameleon
Phoenix, Arizona
The genesis of Chameleon Glass began on the road in the spring of 1991 with the Grateful Dead and Phish tours. Necessity being the mother of invention, many of us found ways to utilize our right brain talents to get to the next stop where we would alternate between selling our wares in the lot and making the next lot of glass for sale. Show after show, a group emerged. Some of us were sales people, some were skilled artists, and before we knew it, the nucleus of Chameleon Glass existed. Some have come, some have gone since the tour days, but much of the same group involved in the beginnings of Chameleon Glass are still in and around and are still blowing the finest glass available.

COLLAPSE