Ginger Mermaid Hammer Bubbler
HB01-1
Andy
Ginger Mermaid Hammer Bubbler
* No Filter No Photoshop *
We love a handheld water pipe because we're not crazy (water makes it so much smoother), and we especially love Andy's bubbler here because it feels so good to hold. If you've never used water before, the science is spelled out right there in the photo, so simple. You'll be very happy with this one.
Proudly handmade in Troutville, Virginia USA
Limited Quantity and Availability.

Note: This is a made-to-order art piece. Precise patterns and colors may vary, ever so slightly, due to the nature of glassblowing. And that's what makes yours one of a kind!
Dimensions: 7" x 1.5"
FREE SHIPPING in the Contiguous United States
* Does not include Alaska, Hawaii. Drop us a line here and we'll work it out.

Sign Up! The Smoke Signal!
Alerts on New Products
Invitation-Only Sales!
Monthly MYSTERY BOX GIVEAWAY! ($200 VALUE)
Click Here
COLLAPSE
Meet the Artist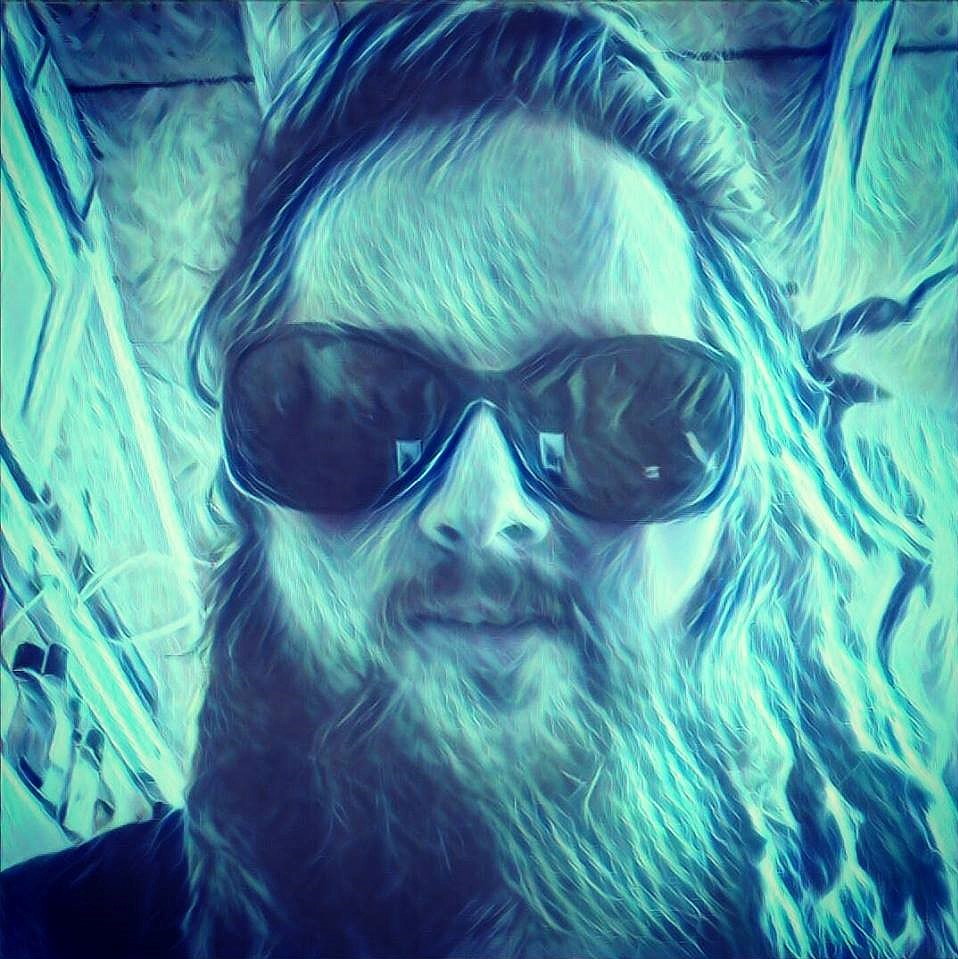 Andy
Troutville, Virginia
My name is Andy I go by that or Transcendent Glass. I have been blowing glass for 8 years so I consider myself still pretty young in the industry. I started out many years ago just making pendants and jewelry and hitting the festival scene or the local bar that had great music and good people and just doing whatever I could to get by. I eventually started going hard on the pipe game after my then shopmate talked me into making something that would sell quickly. Eventually the money I could make was equal to or at times more than my normal 40 hr gas station job so I ditched the station and went full time glass. My absolute FAVORITE way to work glass is to add silver and gold using the inside out technique which gives beautiful blues and reflective greens as well as some shades of purple and orange. I fell in love with the magic of fume because no piece is exactly the same, each piece carries its own special colorful traits and after a bit of use these fumed pieces will really pop and appear to change color. As far as other artist I look up to and really admire for their quality of work.. The list is incredibly long and gets longer by the day it seems with the amount of new artist hitting the scene and pushing the limit of new styles as well as old. Being a fume guy I really get lost in the work of MakaB, Kenan Tiemeyer, Royal and have always loved the work and attitude of Justin Carter.
COLLAPSE