Custom Mic Rain Drop Rig
CMRD
Chameleon
Custom Mic Rain Drop Rig
* No Filter No Photoshop *
This rig features Rain Drop as the main, headlining color. A water pipe / bubbler, it has a single pedestal style foot and a straight shot diffused downstem from the hand-tooled, polished joint (14mm female). We love this rig's innovative shape on the can. The bottom is an homage to the round, spherical designs as done by our friend Micah with Fathead Glass, and the remainder is MiC's signature beehive style. You will love the graceful lines on this piece.

Dimensions:
14mm female joint
Approx. 7.25″ tall from base to top of mouthpiece.
5.5″ from base to top of joint.
Base is 2.5″ across, but the piece is 4″ across at widest points.
Mouthpiece is 3.5″ up from the can.
** Signed by the artist upon request **
Proudly handmade in Phoenix, Arizona USA
Limited Quantity and Availability.
FREE SHIPPING in the Contiguous United States
* Does not include Alaska, Hawaii. Drop us a line here and we'll work it out.

Sign Up! The Smoke Signal!
Alerts on New Products
Invitation-Only Sales!
Monthly MYSTERY BOX GIVEAWAY! ($200 VALUE)
Click here
COLLAPSE
The Artists of Chameleon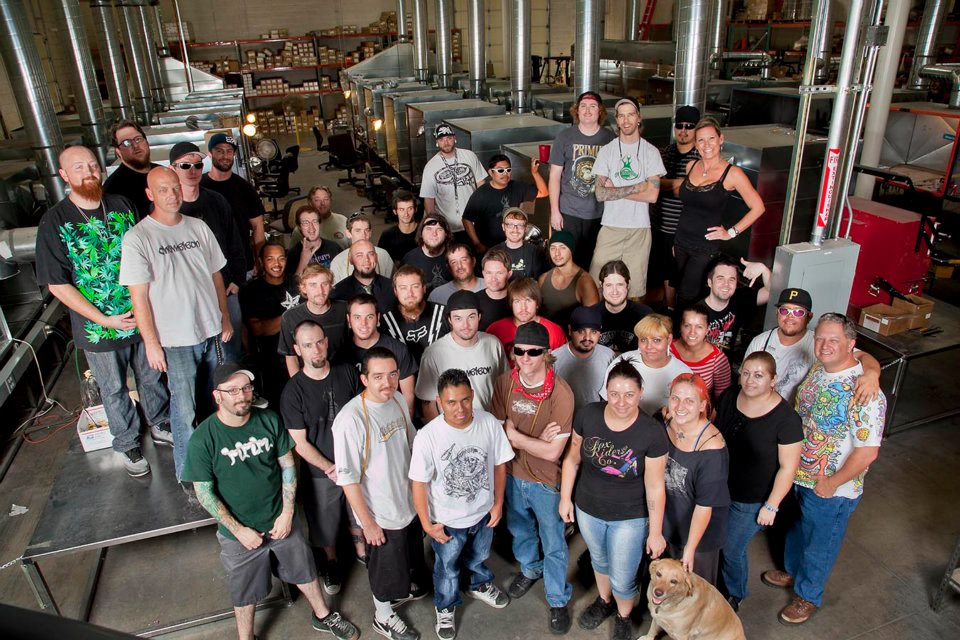 Chameleon
Phoenix, Arizona
The genesis of Chameleon Glass began on the road in the spring of 1991 with the Grateful Dead and Phish tours. Necessity being the mother of invention, many of us found ways to utilize our right brain talents to get to the next stop where we would alternate between selling our wares in the lot and making the next lot of glass for sale. Show after show, a group emerged. Some of us were sales people, some were skilled artists, and before we knew it, the nucleus of Chameleon Glass existed. Some have come, some have gone since the tour days, but much of the same group involved in the beginnings of Chameleon Glass are still in and around and are still blowing the finest glass available.

COLLAPSE