R Series Mini Torch #ThisThingRips
14954
R Series Mini Torch #ThisThingRips
The R Series Mini was designed for ultra portability yet it still RIPS a 9" flame! Its sleek anodized body is scratch & smudge resistant. This compact torch is
designed to last a lifetime!

Only 5.5" tall

Patented

SureSpark

™ High Energy Ignition System

ensures instant ignition every time.

It shouldn't be a hassle to use your torch

.

This is the most reliable fuel combustion method available

.
FLAME LOCK.

Ignite it & set it down
Grade A ceramic barrel for controlled heat dispersion
10 port fuel system creates a HUGE 9", 2700° flame
Flame size adjuster

Windproof.

Sorry wind.
Limited LIFETIME WARRANTY
FREE SHIPPING in the Contiguous United States
* Does not include Alaska, Hawaii. Drop us a line here and we'll work it out.

Sign Up! The Smoke Signal!
Alerts on New Products
Invitation-Only Sales!
Monthly MYSTERY BOX GIVEAWAY! ($200 VALUE)
Click here
COLLAPSE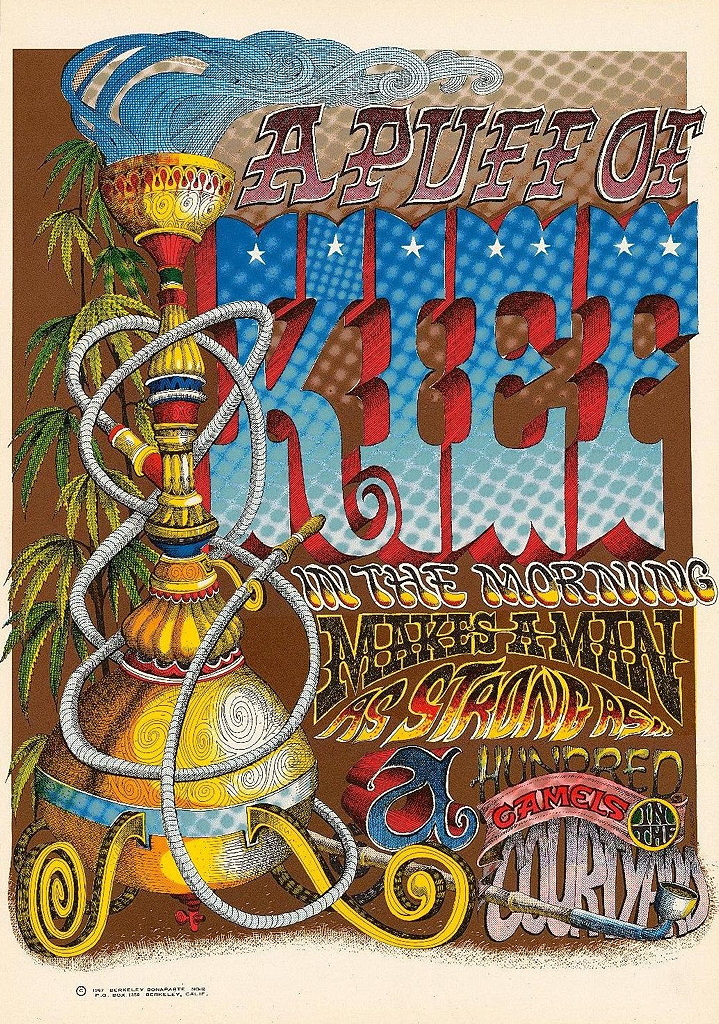 (Courtesy Classic Posters - 1967)
A Puff of Kief
Artist Rick Griffin
Southern California native Rick Griffin, one of the Big Five, was known for his highly-detailed illustrations. He was also a contributor to the underground comix movement of the 1960s and famous for album covers commissioned by The Grateful Dead. He died in a motorcycle accident in 1991.
COLLAPSE