RYOT® ACRYLIC MAGNETIC TASTER BOXES - 5 Color Choices
13720
u201cson, look deeper, way below the anger, the hurt, the hate, the jealousy, the self-pity, to where dreams lie. pursuit of a dream heals you.
~ Billy Mills, Lakota


RYOT® ACRYLIC MAGNETIC TASTER BOXES - 5 Color Choices
Eye catching! Feels right! Made from solid acrylic, machined to perfection, the RYOT® Taster Box is the perfect piece if you're looking for all-in-one, grab and go!
Durable acrylic construction

Magnetic poker and lid

Storage for smoking blends

Unique pistol grip design

Fits all standard taster bats

Taster bat not included

Patent # 7717259

Dimensions: 4.25" L x 2" W x .625" Thick
FREE SHIPPING in the Contiguous United States
* Does not include Alaska, Hawaii. Drop us a line here and we'll work it out.

Sign Up! The Smoke Signal!
Alerts on New Products
Invitation-Only Sales!
Monthly MYSTERY BOX GIVEAWAY! ($200 VALUE)
Click here
COLLAPSE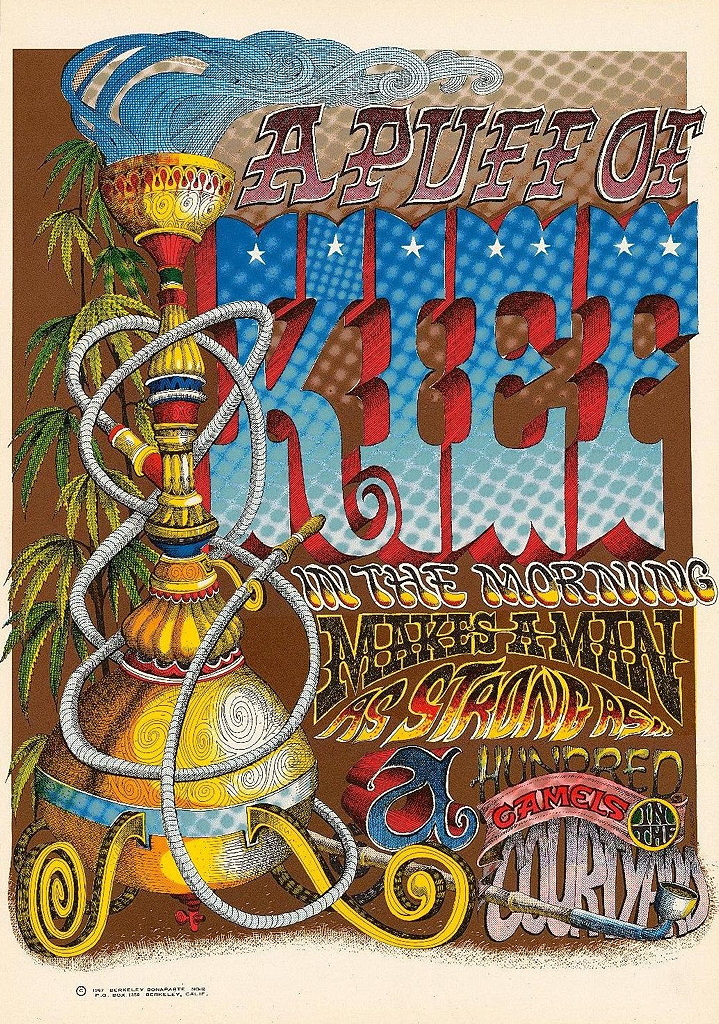 (Courtesy Classic Posters)

A Puff of Kief
Artist Rick Griffin
Southern California native Rick Griffin, one of the Big Five, was known for his highly-detailed illustrations. He was also a contributor to the underground comix movement of the 1960s and famous for album covers commissioned by The Grateful Dead. He died in a motorcycle accident in 1991. This 1967 illustration, featuring an elaborate hookah and equally elaborate lettering, is a classic example of Griffinu2019s work
by Bruce Kennedy
COLLAPSE