Cleaner Diversion Safe
ASC001
u201cA very great vision is needed, and the man who has it must follow it as the eagle seeks the deepest blue of the sky.u201d
~ Chief Crazy Horse
Lakota Sioux Tribe
Cleaner Diversion Safe
Feel doubly secure with the super-secret hiding of your valuables from curious kids and nosy babysitters (as if they clean while you're gone).

AUTHENTIC - Made from a real 21 oz Ajax Powder Cleanser can. This stash can is great for hiding valuables in your bathroom, kitchen or household/office cleaning cabinets.
WEIGHTED WITH REAL POWDER - The can is cleverly constructed to be weighted with actual powder. When this stash can is picked up and shaken, it feels and smells like an actual can of powdered bleach cleaner.
HIDE YOUR VALUABLES in plain sight with this popular stash can. Having an extra can of Ajax in your cleaning cabinet is extremely discrete. Nobody would suspect that your valuables could be hidden inside.
HIDDEN COMPARTMENT is accessed by unscrewing the false bottom aluminum lid. The top holes of the stash can are covered with the factory-sealed label.
FREE SHIPPING in the Contiguous United States
* Does not include Alaska, Hawaii. Drop us a line here and we'll work it out.


Sign Up! The Smoke Signal!
Alerts on New Products
Invitation-Only Sales!
Monthly MYSTERY BOX GIVEAWAY! ($200 VALUE)
Click here
COLLAPSE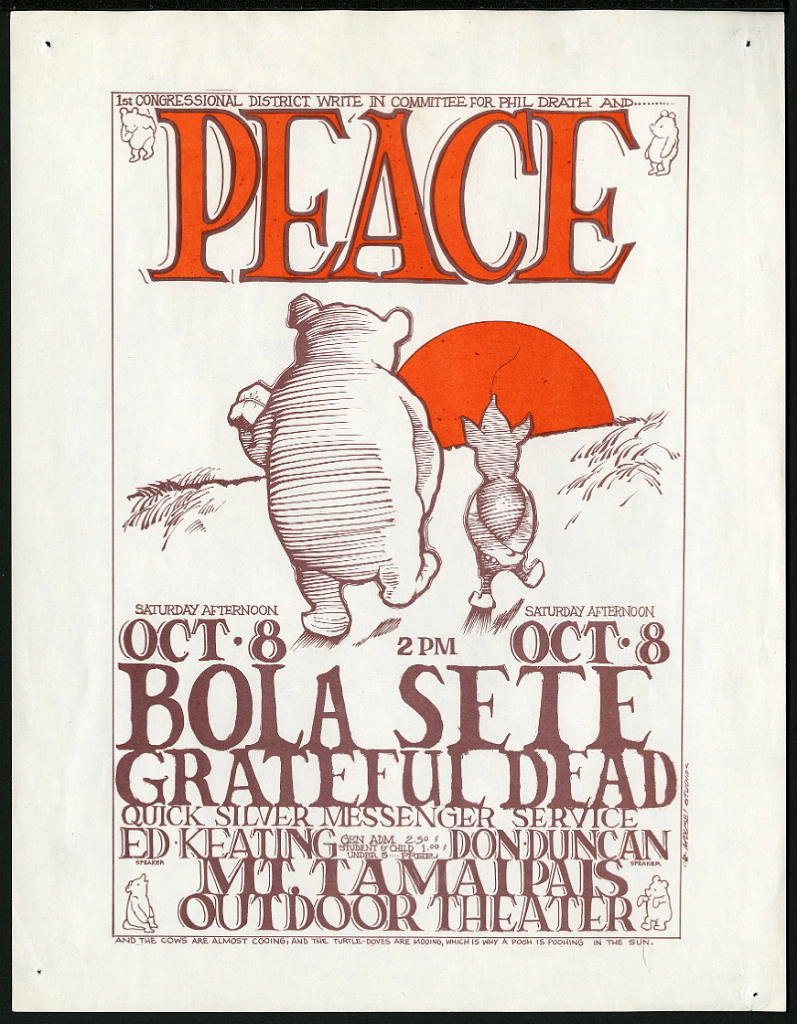 (Courtesy Classic Posters)
Phil Drath benefit concert poster
Mouse Miller and Alton Kelley
This 1966 poster promoted a benefit concert at Mount Tamalipas Outdoor Theater in Marin County for California congressional candidate, Phil Drath. The show for the anti-war candidate featured sets by The Grateful Dead, Quicksilver Messenger Service and other acts. The combined effort of Big Five alumni Mouse Miller and Alton Kelley, it shows Winnie the Pooh and his friend Piglet heading off into the sunset u2014 Pooh clutches a kilo under his arm while little Piglet blows off a little trail of smoke.
by Bruce Kennedy


COLLAPSE