Domeless Titanium Nail and Ceramic Carb Cap Combo
U13134
u201cHumankind has not woven the web of life. We are but one thread within it. Whatever we do to the web, we do to ourselves. All things are bound together. All things connect.u201d ~ Chief Seattle
Domeless Titanium Nail and Ceramic Carb Cap Combo
Titanium nails are highly durable and functional accessories, while the carb cap covers your nail to restrict airflow and allow your concentrate to vaporize at low temps. Together these items will produce good smoke, wasting zero.
Why Invest in Titanium?
Nails can be made of ceramic, titanium, quartz, and glass. Titanium nails are made for oils and concentrates, while the glass nails that come with chintzy rigs are simply not. Titanium is rugged, it will not break. Guaranteed. You will never hear that dreaded *tink. Titanium heats better. Metal will retain the heat from heating up the nail better than any glass nail. Not only that, but it will also heat up faster. Last, residue. It's not true that titanium nails won't leave any residue, however, far less than any glass nail that comes with low-end rigs. Last, some folks, not all, say they prefer the taste of a titanium nail.
Universal carb cap fits both 14mm and 18mm titanium nails. We like it because it has a bit of heft to it - easy to handle.
FREE SHIPPING in the Contiguous United States
* Does not include Alaska, Hawaii. Drop us a line here and we'll work it out.
Sign Up! The Smoke Signal!
Alerts on New Products
Invitation-Only Sales!
Monthly MYSTERY BOX GIVEAWAY! ($200 VALUE)
Click here
COLLAPSE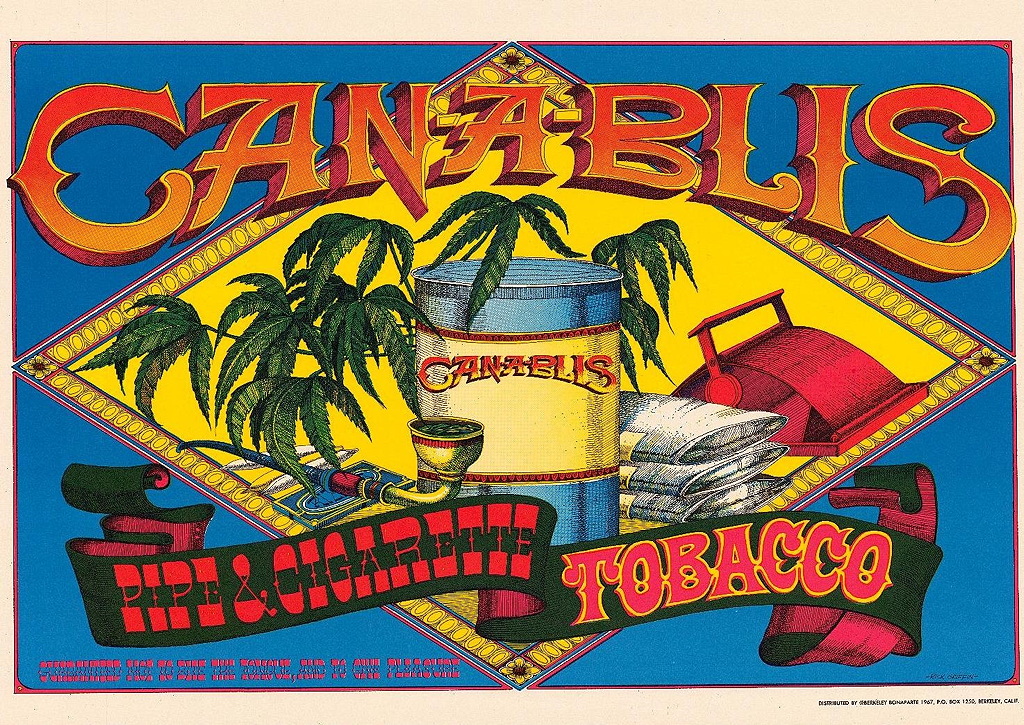 (Courtesy Classic Posters)ufeff
Can-A-Bliss
Artist Rick Griffin
Another influential work by Big Five artist Rick Griffin, this 1967 poster is a faux advertisement for u201cpipe & cigarette tobaccou201d u2014 but prominently features cannabis leaves. A head shop classic!

COLLAPSE